Back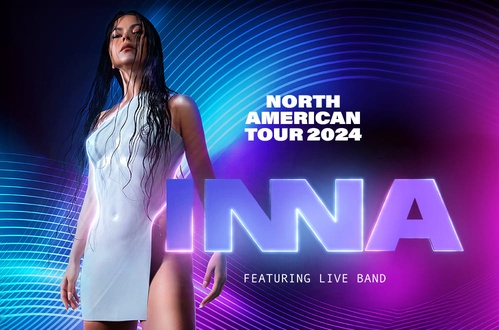 INNA in San Francisco Apr

20,

2024

Sat • 8:00 PM
Details
- This is an All-Ages Event. Alcohol consumption is restricted to individuals aged 21 and older, and the venue will enforce ID checks to ensure compliance.
- The only difference between Tier 1, Tier 2 and Tier 3 GA passes is the price. There is no difference in access with price tiers of the same pass type. Quantity is limited per ticket tier. As demand for tickets rises, we move to the next tier level, so buy early for the best price.
- The UC Theatre Taube Family Music Hall is a multi-tiered, all-ages 1,400 capacity live music venue with a state-of-the-art Meyer Leopard sound system and a full-service bar and kitchen. The UC Theatre presents a diverse range of local, national and international artists and bands including indie, alternative, jazz, R&B, electronica, hip-hop, EDM, world, pop, comedy and much more.