Back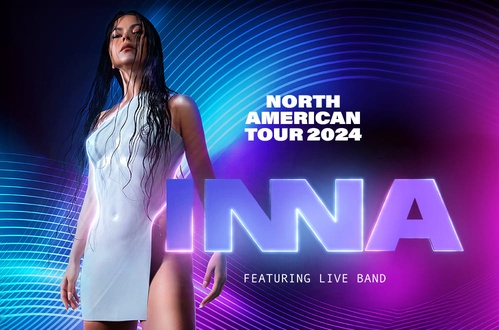 INNA in Los Angeles Apr

21,

2024

Sun • 8:00 PM
Details
- This is an All-Ages Event. Please note that VIP tables areas and alcohol consumption are only available for individuals aged 21 and older, and the venue will enforce ID checks to ensure compliance. VIP table orders require a minimum purchase of 1 hard liquor bottle from the venue. The cost of the bottle is not included in the ticket price.
- The only difference between Tier 1, Tier 2 and Tier 3 GA passes is the price. There is no difference in access with price tiers of the same pass type. Quantity is limited per ticket tier. As demand for tickets rises, we move to the next tier level, so buy early for the best price.
AVALON is a historic live entertainment venue and special event facility located at the world-famous intersection of Hollywood and Vine. From The Beatles first West Coast performance in 1964 to ABC's hit television variety show The Hollywood Palace to Sasha's first West Coast DJ residency, the theater at Hollywood & Vine has been a show business epicenter since opening in 1927. The venue has been thoughtfully restored and thoroughly maintained over the years and features state-of-the-art sound, lighting and visuals.